Other stores on komiz.io platform
showmarket.com.ua
SHOWMARKET - audio electronics online store. Design, equipment, service and installation. We have been working on the Ukrainian market for 10 years, we are very attentive to service and convenience. We develop our project on the Komiz.io platform. Th ...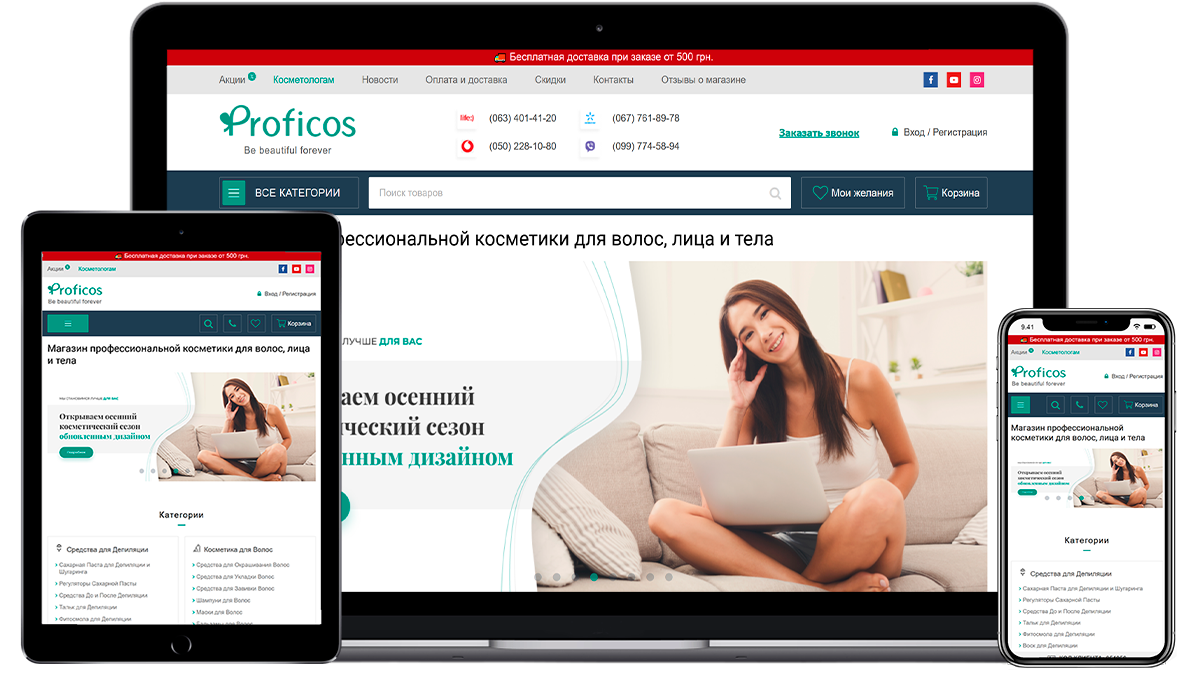 proficos.com.ua
Our online store www.proficos.com.ua has been operating on Komiz.io since 2018, the main activity is the sale of semi-professional cosmetics. I had experience in this niche, so the platform solution was taken immediately as a starting point. Initial ...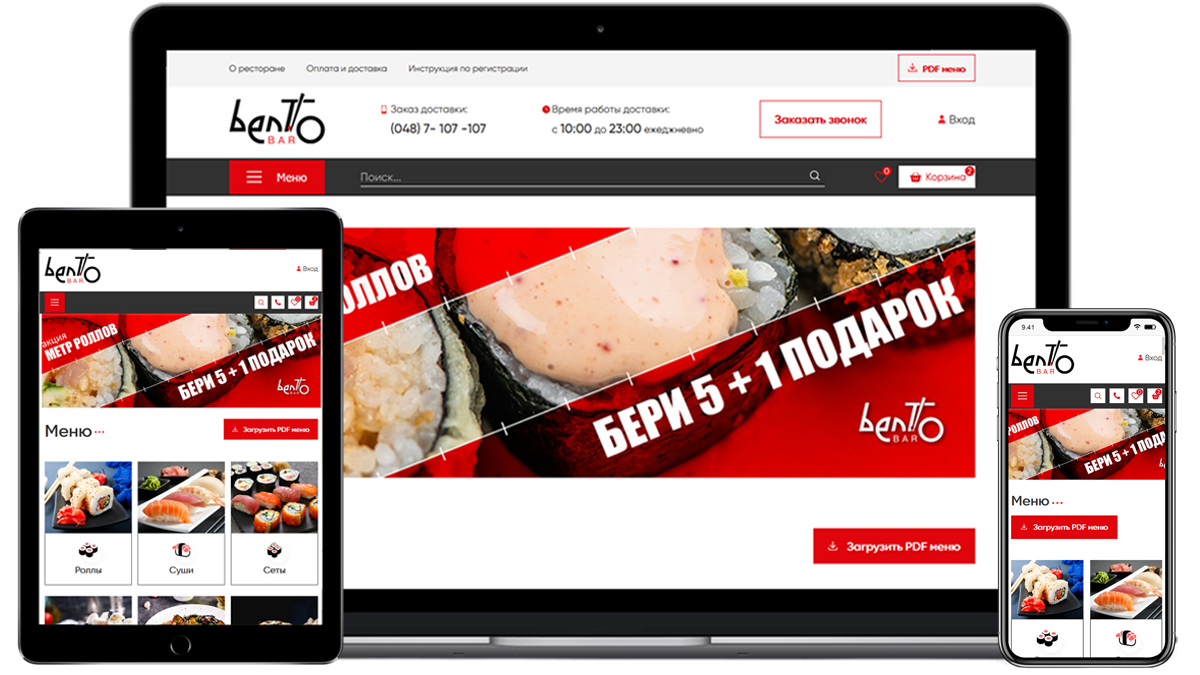 bento.com.ua
Sushi bar, opened in 2008, in 2018 launched a new delivery direction. Today, through the site, we fulfill orders in the areas of delivery and pickup. We were looking for an online store development solution and chose the Komiz.io platform. Before th ...
Create a store
on your own
0 грн ?
Launching an online store within 14 days
Choosing a design from a catalog of ready-made templates
The ability to check if your product is sold on the Internet with minimal investment in development
Create a store
The Key
29 970 грн
Design tailored to your corporate identity
The store will be created taking into account the features of your products
Your wishes and examples of niche leaders are taken into account
Our specialist will contact you and advise on all issues