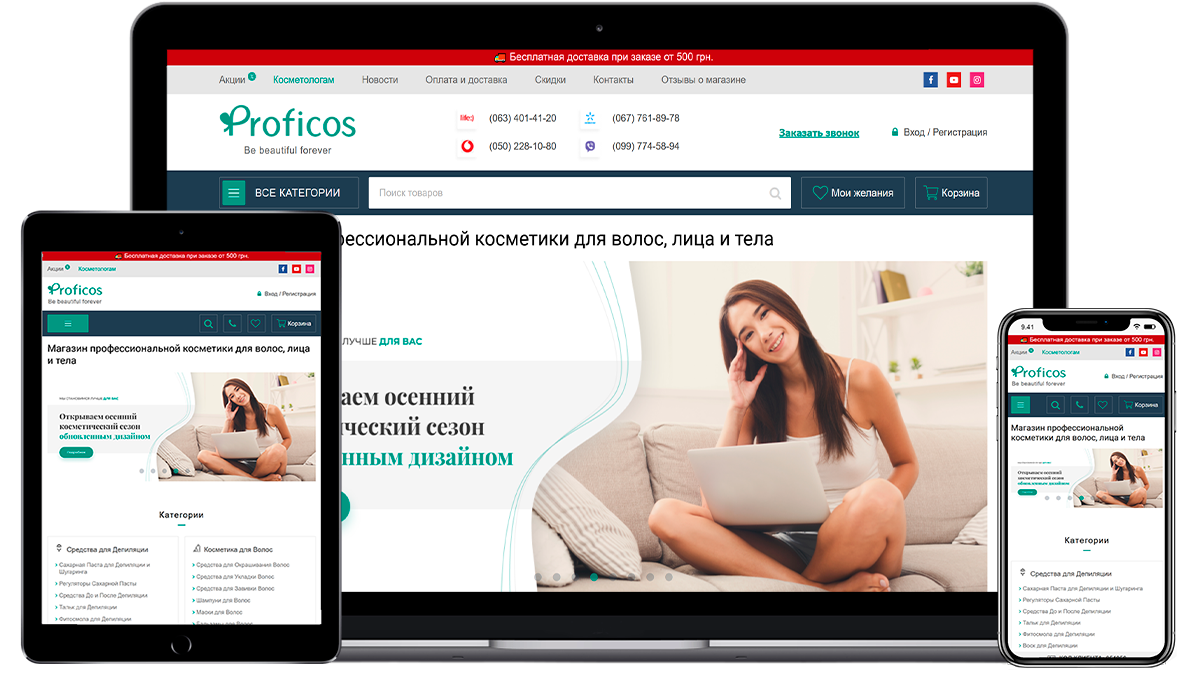 online store of professional cosmetics
in Ukraine
Our online store www.proficos.com.ua has been operating on Komiz.io since 2018, the main activity is the sale of semi-professional cosmetics.
I had experience in this niche, so the platform solution was taken immediately as a starting point. Initially, we saw Komiz.io as some temporary solution needed to test our sales model. However, we were pleasantly surprised when everything that we wanted to implement on the site was implemented within the time frame that suited us, in addition, we received additional solutions, such as a system upgrade of the platform. We have successfully grown into a project with a significant number of orders processed daily. CMS Komiz.io is easy to use and very accessible in learning. Very pleased with the functionality and all kinds of integration. We do not worry about the server component at all.
In general, we are very satisfied and recommend it, we are developing and it is pleasant to see how the platform also does not stand still, but constantly
Other stores on the platform
Set up your store and choose a rate later
For users from Ukraine, placement on the platform is FREE
Create shop