Platform for creating

online-store
Extensive customization options
Platform komiz.io
is exactly what you need!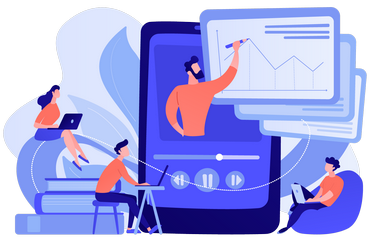 Pre-made templates or a unique design for your brand

The ability to completely change the design of the site and any of its elements according to your desires

100+ modules: online payment, Nova Poshta, Rozetka, etc.

We help launch, manage, promote. We fix any bugs in Software
This is what your store might look like
Smart template.
A proven complex solution for launching a modern online store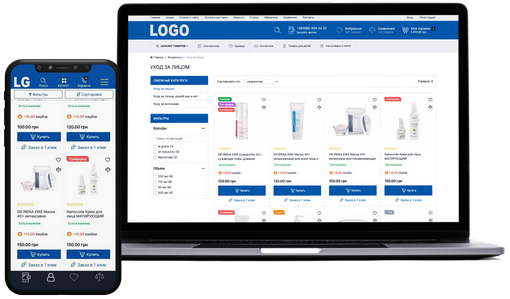 Store customization
- Business customization
CUSTOMIZE DESIGN we will create a unique look for your store, keeping all the features of the platform. CUSTOMIZE PROMOTION use the marketing capabilities of the platform attract, engage, interact and sell, customize the relationship with each client.

We will change the finished design to fit your corporate identity

If necessary, we will develop a unique design for your store

We are promoting, attract, build relationships, sell
Simple and convenient
control panel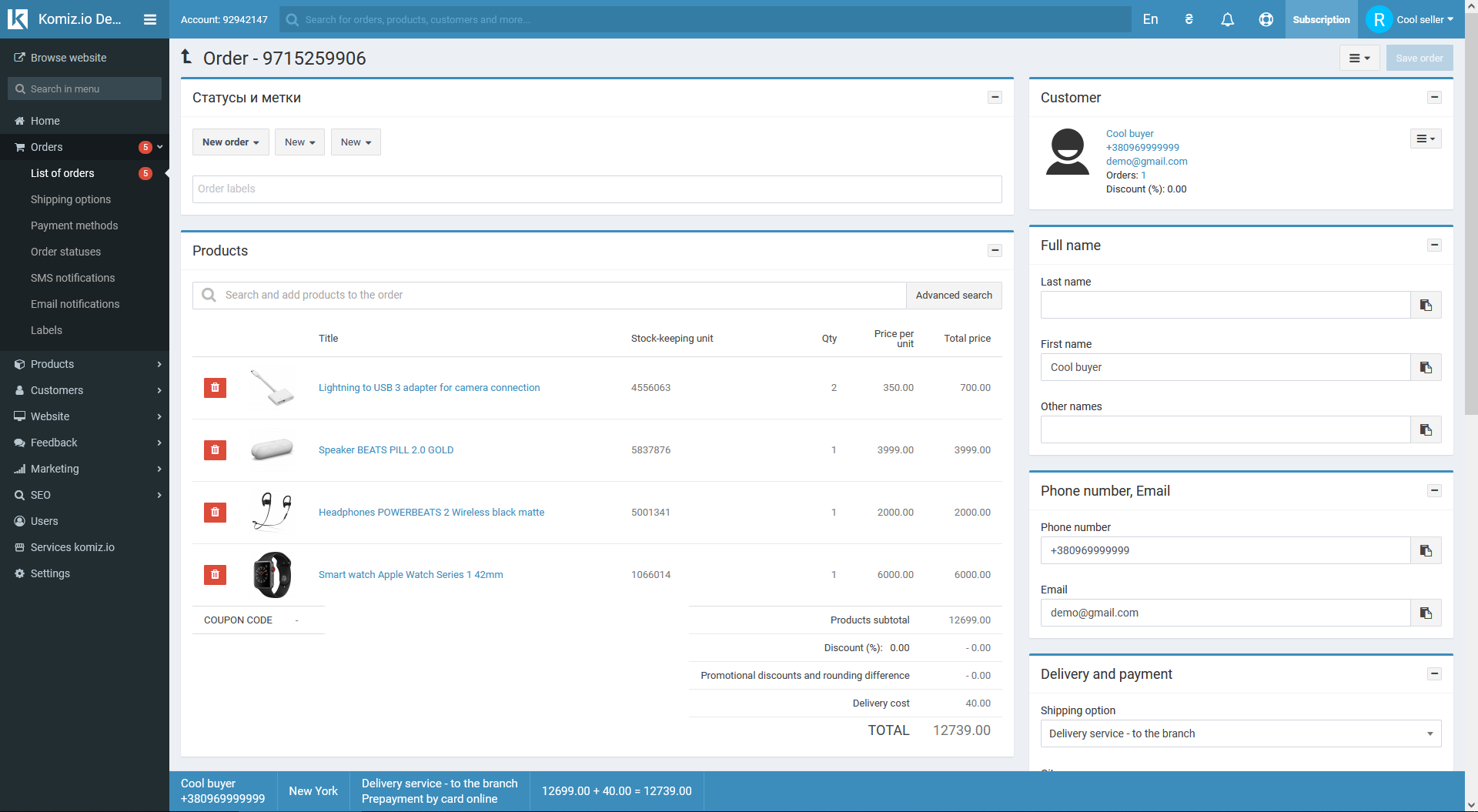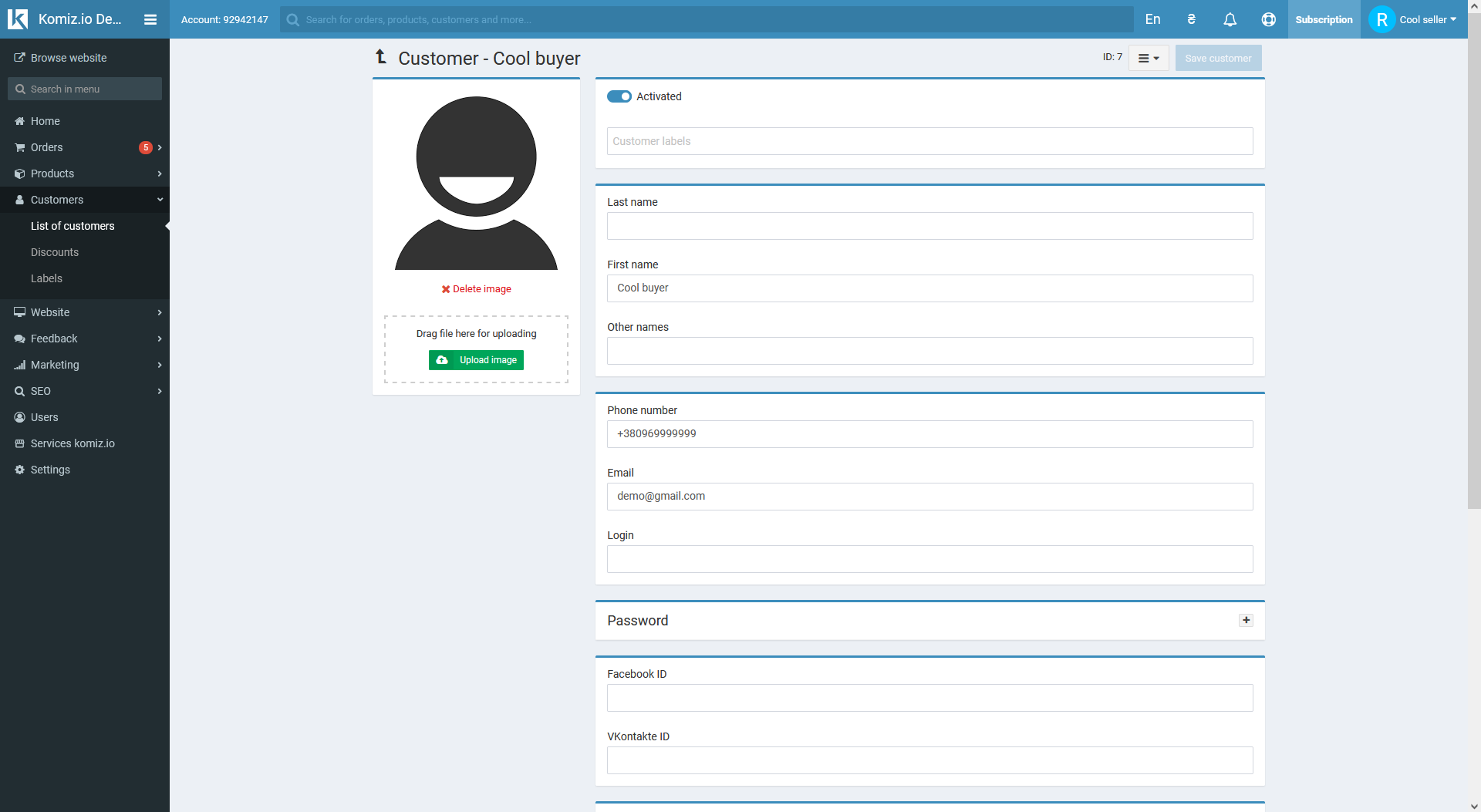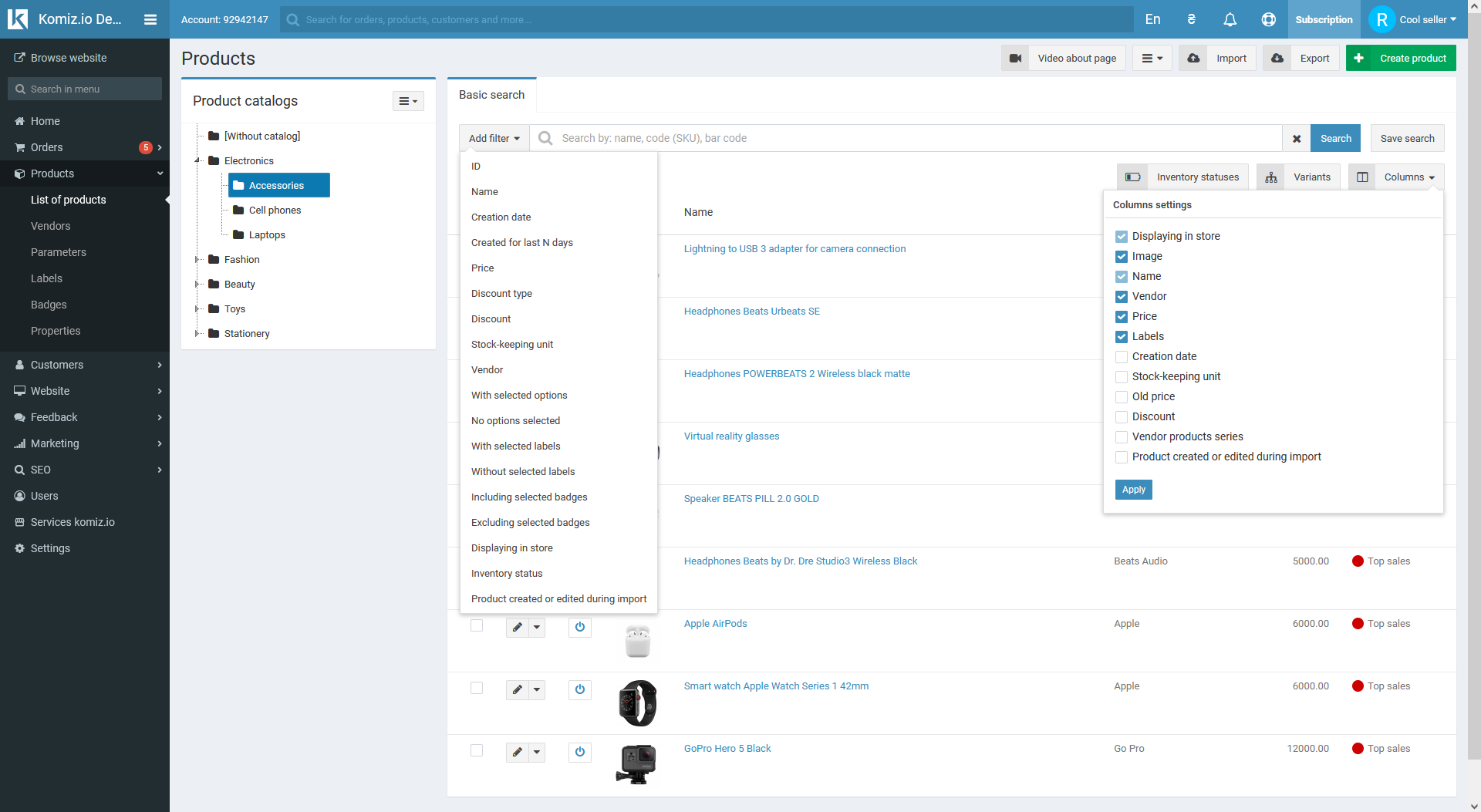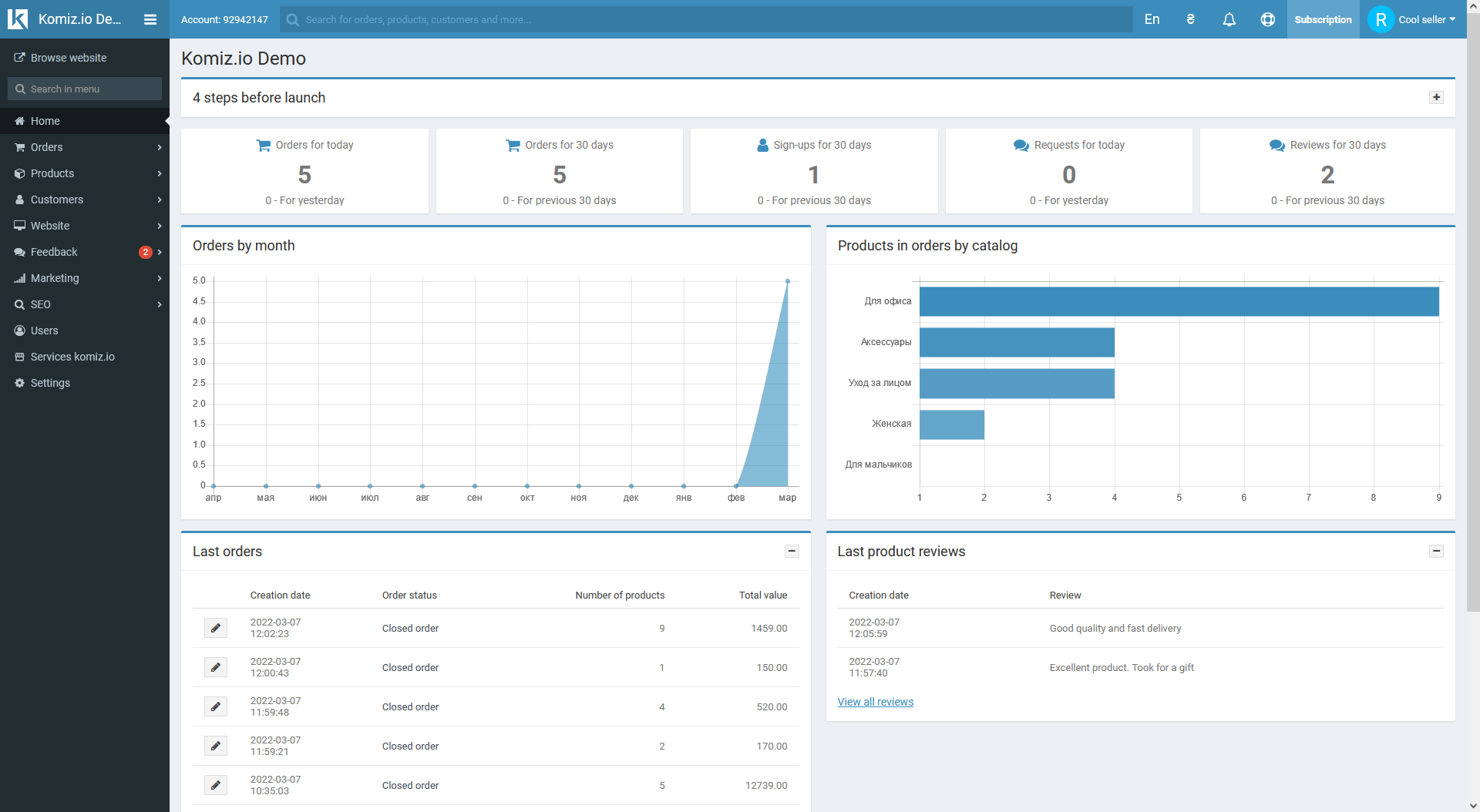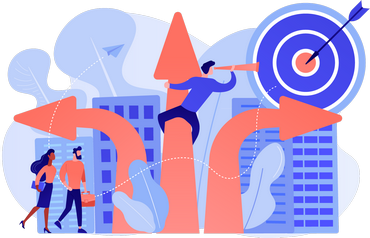 You not have an online-store
The ability to check if your product is sold online. Minimum cost to set up a store.
Catalog of ready-made free designs with the possibility of their full or partial change.
The platform is adapted for the sale of any products and services: clothes, shoes, cosmetics, toys, appliances, furniture, musical instruments.
Help with any questions related to the control panel and the site.
Quick site filling: import products from supplier excel files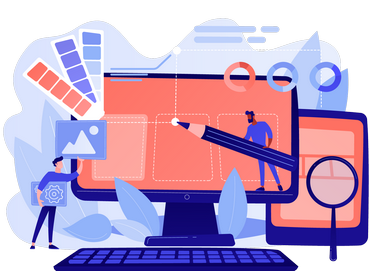 You have an online-store
Assistance in migrating an existing site to the komiz.io platform
100+ modules, including Nova Poshta, Rozetka, Email and TEXT notifications
The ability to connect your own design of any complexity or transfer from an existing store
Full access to the site code, which makes it possible to make any modifications to the functionality and design changes
Everything you need for high-quality SEO promotion: HTTPS support, editing any metadata for all pages, adaptive design
Full two-way integration with accounting systems (for example, 1C)
Create
an online-store
- is easy

Choose a template

Fill the site

Attract clients

Improve your site

Sell ​​and grow
Other stores on the platform
showmarket.com.ua
SHOWMARKET - audio electronics online store. Design, equipment, service and installation. We have been working on the Ukrainian market for 10 years, we are very attentive to service and convenience. We develop our project on the Komiz.io platform. Th ...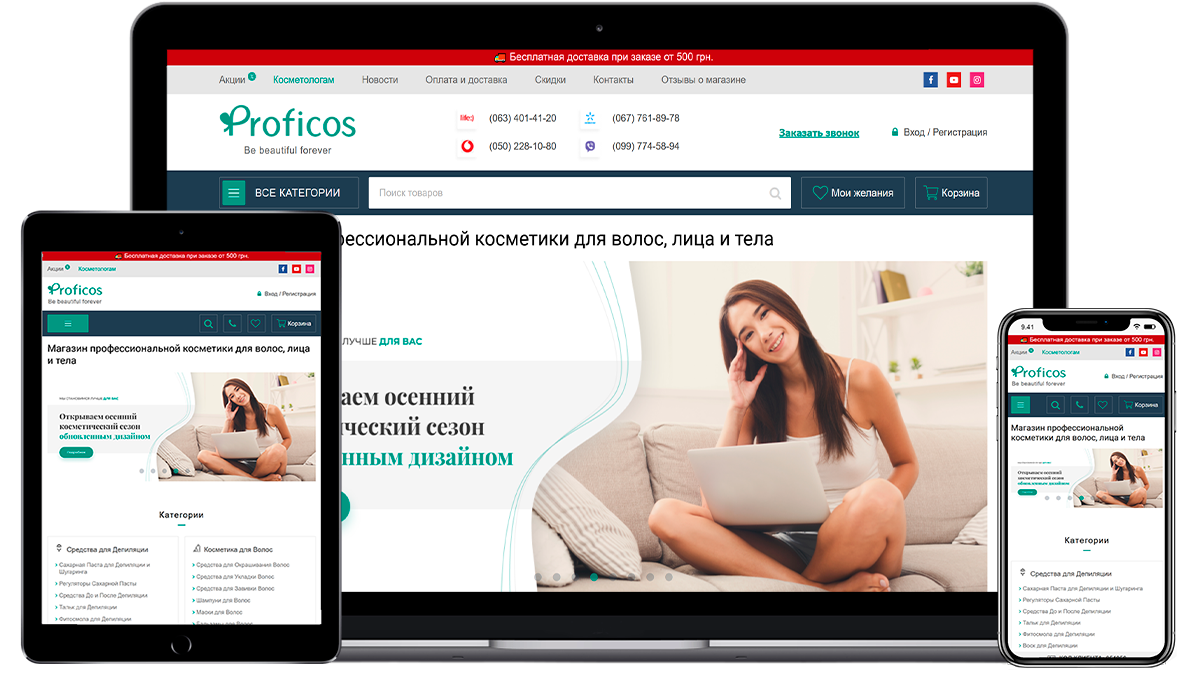 proficos.com.ua
Our online store www.proficos.com.ua has been operating on Komiz.io since 2018, the main activity is the sale of semi-professional cosmetics. I had experience in this niche, so the platform solution was taken immediately as a starting point. Initial ...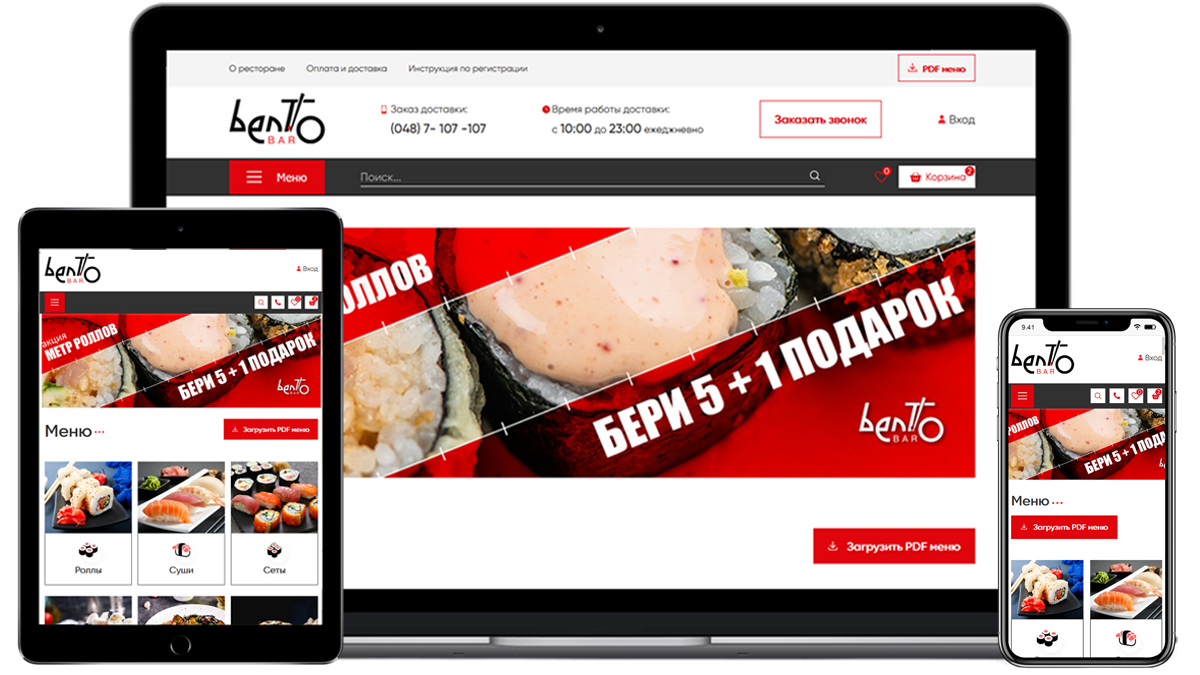 bento.com.ua
Sushi bar, opened in 2008, in 2018 launched a new delivery direction. Today, through the site, we fulfill orders in the areas of delivery and pickup. We were looking for an online store development solution and chose the Komiz.io platform. Before th ...
Worried about not being able to figure out the functionality of the platform?
We can help!
komiz.io support experts will help with the creation and operation of an online store, order processing, analytics and issues related to the use of the platform